نشر البنتاغون تقريرا و 13 صورة للكلب لوكا  ضمن جحفل k9 الذي خدم في العراق وتقاعد بعد اصابته بعبوة ناسفة من قبل المقاومة العراقية
وتلقت لوكا ميدالية ديكين ، وهي جائزة أوروبية تعترف بأفعال شجاعة أو تفاني مهمة للحيوانات التي تخدم مع القوات المسلحة أو الدفاع المدني.
13 Photos of Military Working Dogs Being Awesome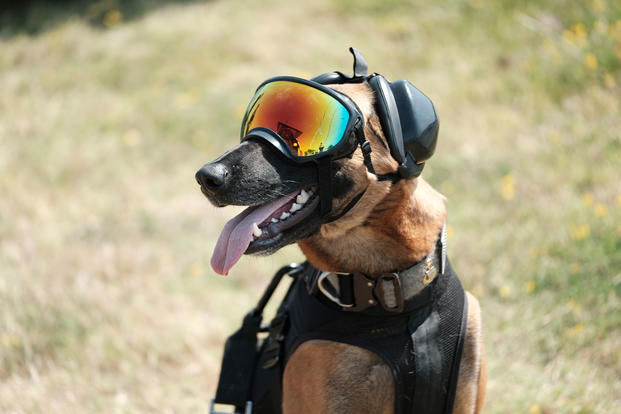 Military working dogs sure know how to pull on the heart strings. Not only do they selflessly serve their handlers and their country, they manage to be fierce, inspiring and adorable all at the same time.
Don't believe us? Check out these 13 photos of military working dogs — both currently serving and retired — doing their thing.